Kettering Conference Center
Autism Independent have been staging training conferences and work-shops since 1989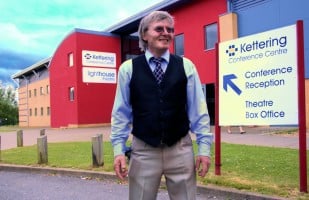 for parents, carers, educators, speech therapists and other interested parties to gain an indepth understanding of autism, treatment, care and education. These training are held in Kettering, Northamptonshire, at the Kettering Conference Centre (KLV) Thurston Drive every January and June.
The trainings are held on the first floor, lifts and a stairway are available.
Main reception room with registration area
Registration times start (3 day training) 09.00 and for (2 day training) 09.00, one hour before the courses start.
On arrival please sign in at the registration desk, you will then be given an ID badge and Large course folder, you are then free to enjoy tea coffee refreshments in this area.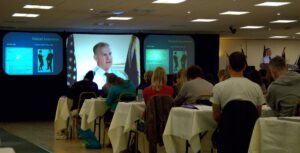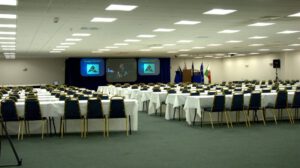 The hall, capable of comfortably seating 500 THEATRE STYLE or 350 CLASS ROOM STYLE There are 3 large screens set up at the front of the hall and sound re-inforcement so everyone can see and hear clearly.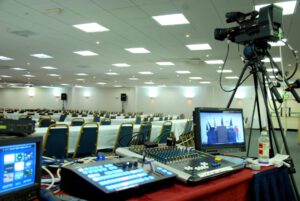 The presenters are projected onto the middle screen as are the video presentations, power point is presentations are on the side screens.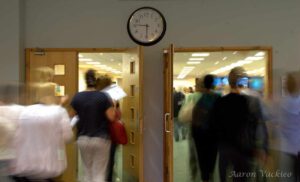 The doors to the main training room open 10 minutes befor the start of the course. (3 day 09.20 and 2 day 09.20) the crowd floods in.
Some of the tables have power points for those requiring power for laptops, also hearing loops are available if requested beforehand.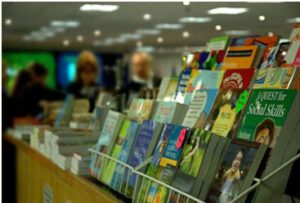 Inside there is a library set up by Books Education of a very wide variety of books for people to browse. The books range from social help, tips and advice on helping and communicating with an autistic member, psychology and generally understanding the theories behind how the autistic mind works compared to that of a regular person, and just about anything you can imagine.
Richard also stocks the most recent books published by Carol Gray, Emily Rubin and Gary Mesibov.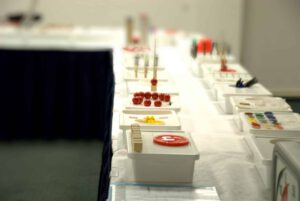 There is a vast display of shoe box tasks set in the main conference hall, for people to browse during the breaks.