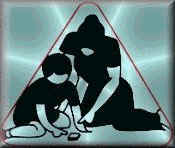 Training course Led by Prof. Steve Kroupa former Clinical Director, Fayetteville TEACCH Center USA
TEACCH Intensive 5 Day Hands-on Work-shop Trainings,
5 Day Hands-on Work-Shop May TBA 201? cost £TBA
Please Note: because of the changes and funding within the education authority Autism Independent UK's Hand-on Work-shops are on hold untill negotiations with individual schools is complete. Sorry for any inconvenience caused.
(Intensive) Work-shop style Hands-on
All Payments GBP.
Venue: Kettering Northants. UK
HANDS ON WORK-SHOPS
TRAINING FOR EDUCATORS, CARE / SOCIAL WORKERS, Etc.
These five day workshops held at Kettering, Northamptonshire, led by Division TEACCH.
Today, treatment of children with Autism includes use of developmental theories of behaviour and cognition. Mental health professionals and educators achieve behaviour management by using appropriate educational structures. A well-developed program based on community support and public school education can greatly reduce the incidence of severe behaviour problems. The child's learning and development can best be fostered through special teaching curricula focused on the development of social skills, and through special communications.
This training is intended to introduce professionals to the TEACCH approach to classroom organization, structure, curriculum, and teaching, care etc. Twenty five people participate during the week in a demonstration classroom. Training emphasizes the topics that are basic to the TEACCH model (characteristics and nature of Autism, structured approach to teaching, working with families, assessment, language/communication, independence and vocational skills, social and leisure skills, and behaviour management). Each topic is covered through a presentation and planned classroom activities that allow participants to observe, to work directly with students with Autism, and to use their experiences to plan activities.
The primary purpose of this training is to introduce professionals to the key concepts and procedures of the TEACCH approach. Division TEACCH, North Carolina USA will lead the workshop assisted by professionals from Northamptonshires LEA, HEALTH, EPS, and Care Div. VOLUNTEERS, and members of Autism Independent UK (sftah).
The fee for each work-shop will include buffet lunch and refreshments each day.
Accommodation list available on request.
If you wish to attend, please complete and return the application form, together with a cheque (OR INVOICE REQUEST) made payable to:
Autism Independent UK (SFTAH) 199/203 BLANDFORD AVENUE. KETTERING, NORTHANTS. NN16 9AT
Upon receipt of your application and payment (CONFIRMED BOOKING) you will be sent further literature concerning the workshop, together with confirmation of your booking.