Training's 2021  Coronavirus disease (COVID-19) postponed, scroll down for new dates
Please view the whole message.
Due to events beyond our control,  October 2021 and January 2022 ARE NOW postponed. The venue Kettering Conference Centre is remaining shut until the end of March 2022. Please see new dates for June 2022 ON OUR WEBSITE,  https://autismuk.com/training/course-dates/
As you are aware the information regarding the spread and disruption the Corona-virus is still in a state of flux. The venue owners have taken a proactive decision with safety in mind for all to remain temporarily closed.
From the owners:
" To confirm discussions, the decision has now been made to extend Kettering conference centre's temporary closure to 2022, and therefore we will be unable to accommodate your event in October 2021. Our current reopening date is the end of March 2022"
We have no idea how long this may last, so we will keep you informed as things may change.
As we have had to postpone the above dates:
Those who have paid can either transfer to the new date or training course, or a refund.
Those who have not paid can of course transfer to the new date or training course.
We will still take bookings and send out invoices and receive payments for the June training courses in the hope things return to normal.
Please note: for those booking hotel accommodation, if you book through an online site, if you have to cancel your hotel booking you may not get a refund or could be still be charged.
Most hotels if you book direct have a refund policy.
**(covid-19) The training courses below will resume subject to any safety concerns of the delegates, ours & venue staff, including restrictions that may be imposed by either UK and or USA Governments.**
**2022 Training**
Training courses from  TEACCH®  Autism Program .
June 20-22. 2022 Cost £410.00 3 Day
JANUARY TBA. 2023 Cost £TBA 3 Day
TEACCH® 3 DAY induction courses led by:
Professor Gary Mesibov, former Director of Div. TEACCH.
Mary E. Van Bourgondien,
Ph. D. is a Clinical Psychologist and Professor in the Department of Psychiatry, School of Medicine at the University of North Carolina at Chapel Hill.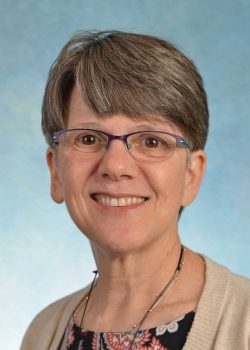 Sometimes accompanied with: Kathy Hearsey Clinical Instructor
International Training Work-Shops, Conferences & Seminars.
INTENSIVE 3-DAY TEACCH INDUCTION COURSE.
Or
Laura Grofer Klinger,
PhD Laura Grofer Klinger is a clinical psychologist, a tenured Associate Professor in the Department of Psychiatry in the University of North Carolina Chapel Hill School of Medicine, and the Executive Director of the UNC TEACCH® Autism Program.
Sometimes accompanied with: Kathy Hearsey Clinical Instructor
International Training Work-Shops, Conferences & Seminars.
INTENSIVE 3-DAY TEACCH INDUCTION COURSE.
New group discounts:
6+ 10% discount
10+ 12% discount
20+ 25% discount
Led By Professor Gary Mesibov, or Mary E. Van Bourgondien, or Laura Grofer Klinger, of the TEACCH Autism Program .
 Induction: Classroom style
Venue: Kettering Conference Centre, Thurston Dr. Kettering, Northants NN15 6PB. UK
Aims
Clients Served
Services Provided
Who should be referred
Continuing Treatment
Teacch System Usage
The following information is provided by Division TEACCH:
AIMS.
The primary aim of the TEACCH® programme is to prevent unnecessary – institutionalisation by helping to prepare Autistic people to live or work more effectively at home, at school, and in the community.
Special emphasis is placed on helping Autistic people and their families to live together more effectively by reducing or removing Autistic behaviour.
CLIENTS SERVED.
Professionals have used a variety of names for the severe disorders treated by this programme. These include childhood psychosis, childhood schizophrenia, infantile Autism, developmental disabilities, severe emotional disturbances, aphasia with behaviour disturbance and pervasive developmental disorders.
SERVICES PROVIDED
The major services provided by Division TEACCH® include diagnosis and assessment, individualised treatment, training for professionals and parents.
WHO SHOULD BE REFERRED?
Any person with severe delay or deviancy in communication, social or emotional – development, needs developmental evaluation. Someone exhibiting a developmental pattern that included some of the characteristics listed above should be referred to the TEACCH® system for psycho-educational evaluation aimed at making treatment decisions.
CONTINUING TREATMENT
The purpose of treatment is to maximise adaption for each client through the two related efforts of improving the clients skills for living and structuring the environment to accommodate specific client deficits.
Treatment is focused on six interrelated areas:
1. Developing special ways in which the client can enjoy and understand other people and live in better accord at home.
2. Increasing the clients motivation to explore and learn.
3. Improving uneven development of intellectual functions. Therapists
and teachers assess the clients learning abilities and design teaching methods and strategies in appropriate developmental sequences to improve the clients communication, social and coping skills. In collaboration with the family, behaviour modification programme's and self-help skills are also developed. All programming is designed to meet the needs of each client and family by forming an Individualised Education Programme (IEP).
4. Overcoming impairments in fine and gross perceptual motor are as through physical exercise and eye-hand activities.
5. Reducing the stress of living with a handicapped person for other members of the family.
6. Improving problems in the clients school adjustment.
TEACCH SYSTEM USAGE
As services for people with Autism have grown,
TEACCH® has increased its services, to include programme's in Delaware, Indiana,
Georgia, Alaska, Florida, Louisiana, Maine, Minnesota, Oregon, Pennsylvania, South Carolina, South Dakota, Texas, Maryland and Virginia, as well as in Denmark, Venezuela, Spain, Israel, Canada, France, Japan, a Netherlands, and the United kingdom.
TEACCH INDUCTION 3-DAY COURSES ALL NON-RESIDENTIAL to include buffet, light lunch and refreshments each day.
Accommodation list available on request.
If you wish to attend, please complete and return the application form, together with a cheque (OR INVOICE REQUEST) made payable to:
SOCIETY FOR THE AUTISTICALLY HANDICAPPED 199/203 BLANDFORD AVENUE KETTERING, NORTHANTS NN16 9AT
Upon receipt of your application (CONFIRMED BOOKING) you will be sent further literature, receipt and/or invoice as confirmation of your booking.